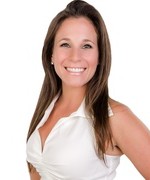 Real Estate Agent
CABRE #01857655
Cell: 619-994-3903
4455 Murphy Canyon, Suite 100-19
San Diego, CA 92123
Erica is a Real Estate consultant who has been practicing Real Estate in San Diego since 2009.
Her strong negotiation skills as a:
Listing agent
Buyers agent
Short sale negotiator
REO expert
Originally born and raised on the East Coast, 20 minutes North of Boston, she moved away to go to college at Arizona State University.  After she graduated, she relocated to San Diego, where she dipped her feet into the finance side of the Real Estate industry. In addition to finance, she furthered her Real Estate resume by managing multiple vacation rentals and realized that the Real Estate industry was what she absolutely loves and thrives in.
Erica's primary focus is to facilitate buyers and sellers in reaching their real estate goals, by making their needs her number one priority. She enjoys nothing more than helping people with one of the most important financial decisions of their lives, buying or selling a home.
While she doesn't consider Real Estate "work", she considers it one of the best and most rewarding "jobs" in the world. In Erica's spare time, she enjoys cooking, traveling, yoga, hiking, watching and playing sports and wining and dining with new and old friends.
Erica recognizes that you have a choice when it comes to working with a real estate professional and when you chose her, you've made the right choice to achieve your personal and financial goals. She looks forward to  getting to know you and making your Real Estate experience the best it can be.

Contact Erica